Meet Rhodes
All These Beaches have been awarded the European Union's Blue Flag Environmental award for their clean shores and crystal clear Blue Waters.
Faliraki Beach
Faliraki is a popular tourist destination with a 5 km stretch of sand and 12 FEE Blue Flags.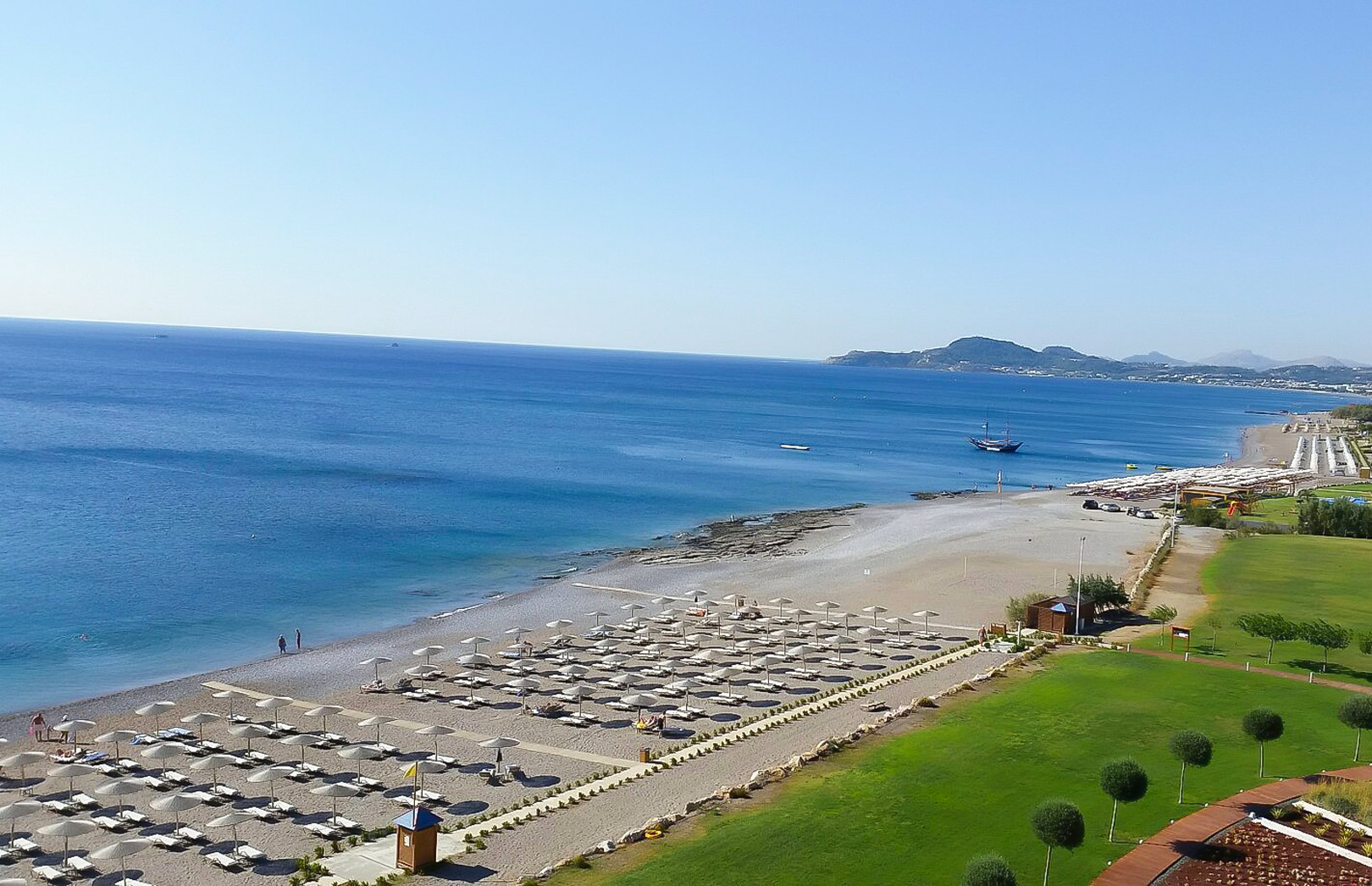 KALLITHEA
Kallithea is a modern area overlooking a series of pebble beaches, which are located in small coves with natural pools between the rocks. Kallithea Springs are baths with Italian-style facilities built in 1929 and elaborate gardens, located in a bay between Kallithea Beach and Kokkini Beach. The Holy Monastery of Profitos Ilias Koskinou is located on the top of a hill and overlooks the city of Rhodes. Gourmet options range from luxurious seashell taverns to a modern cave bar.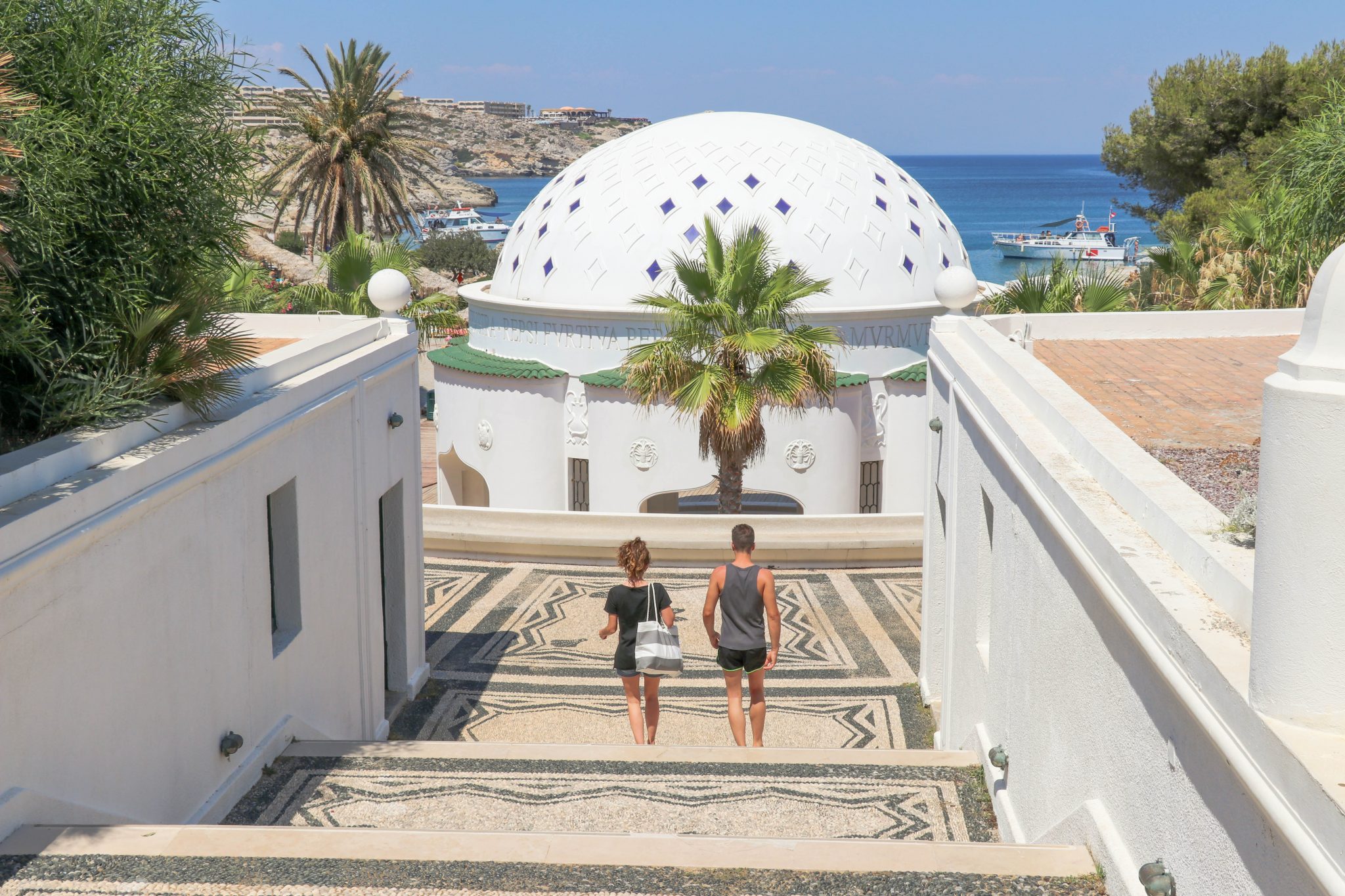 Katafygio Beach
Enjoy the blue clear water of Katafygio beach . The bay of Kathara combines a sandy shore and step rocks, is probably the most picturesque in the island.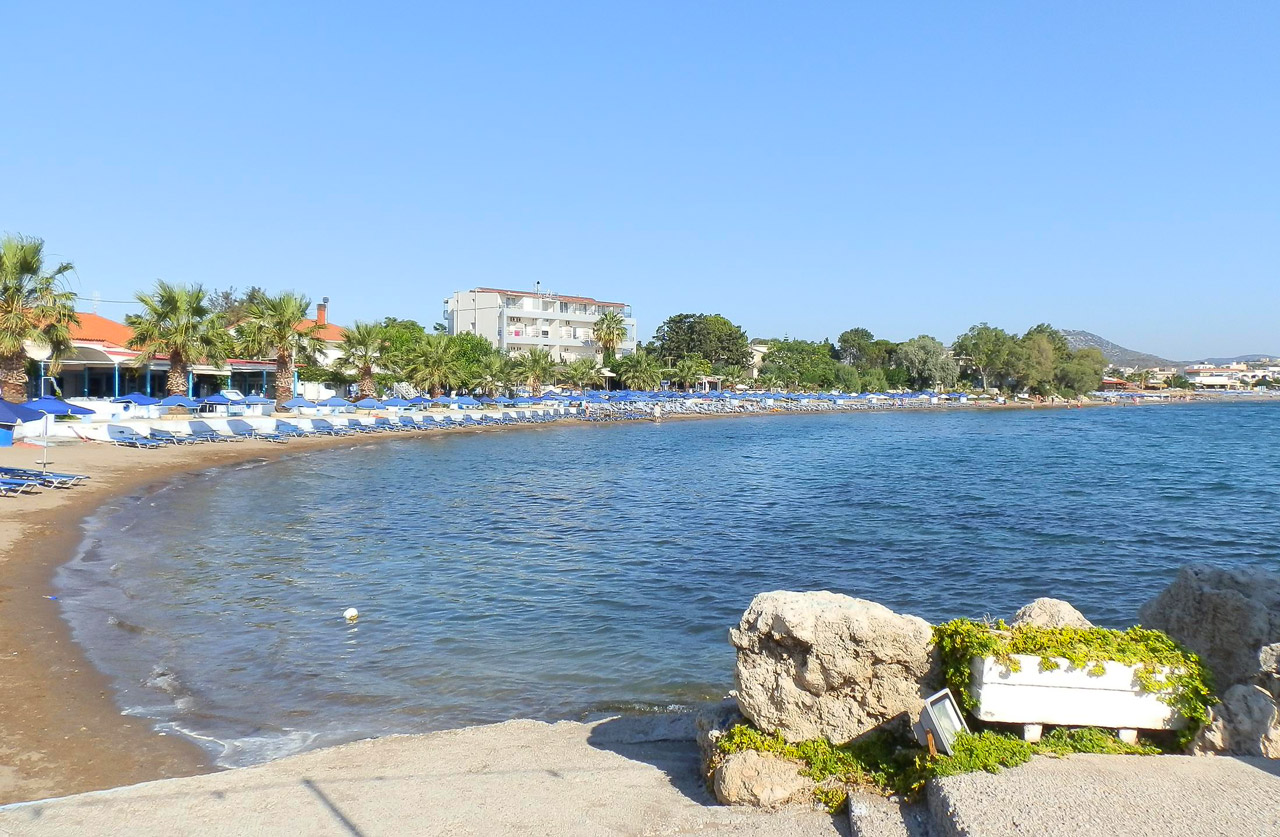 Kathara Beach
Kathara is an almost 300 m long sand beach, only a short walk from the beach in Faliraki. The beach has fine-grained, bright sand mixed with pebbles in a few places. The water is very clear, shallow and usually without waves.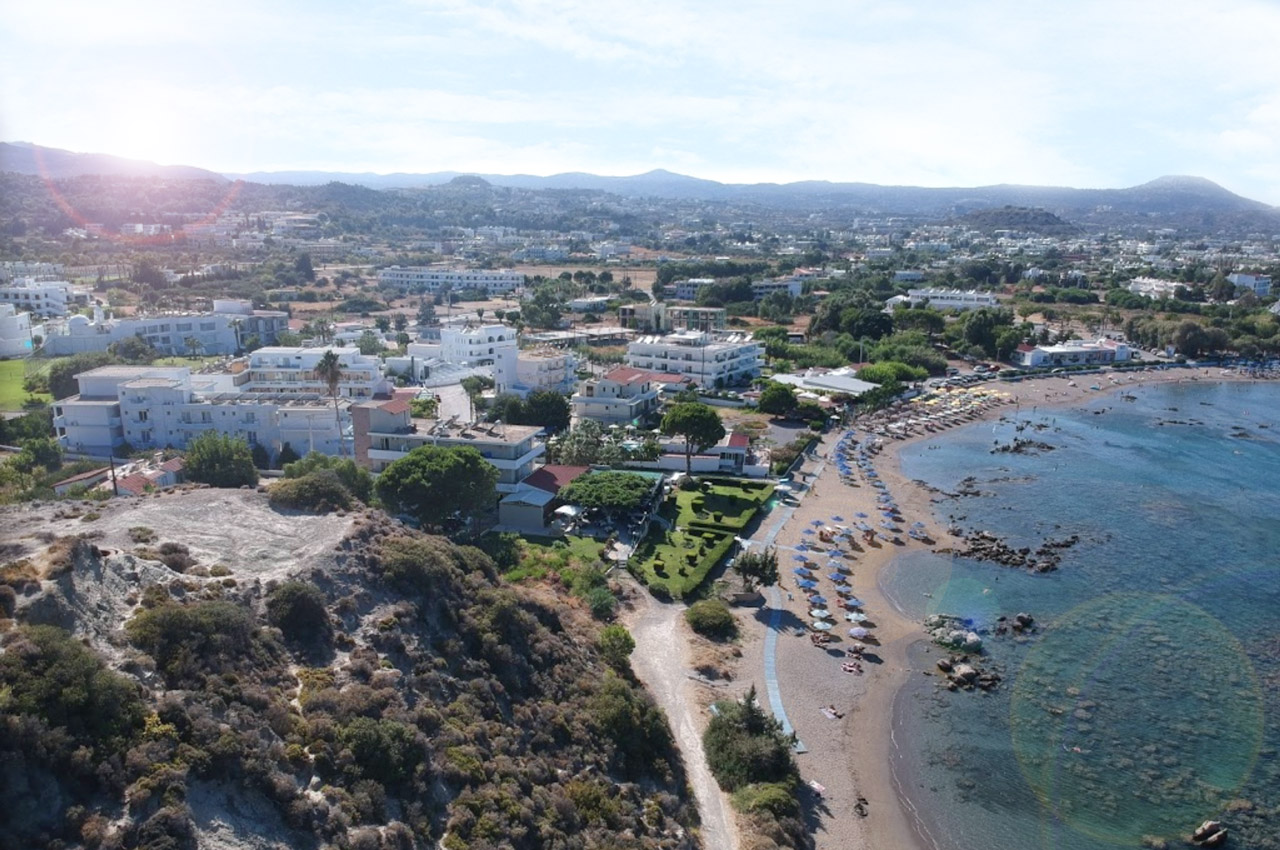 Anthony Quinn Bay
The bay of Anthony Quinn has a unique natural beauty and became famous  from the movies such as "the Guns of Navarone" and "Escape to Athena".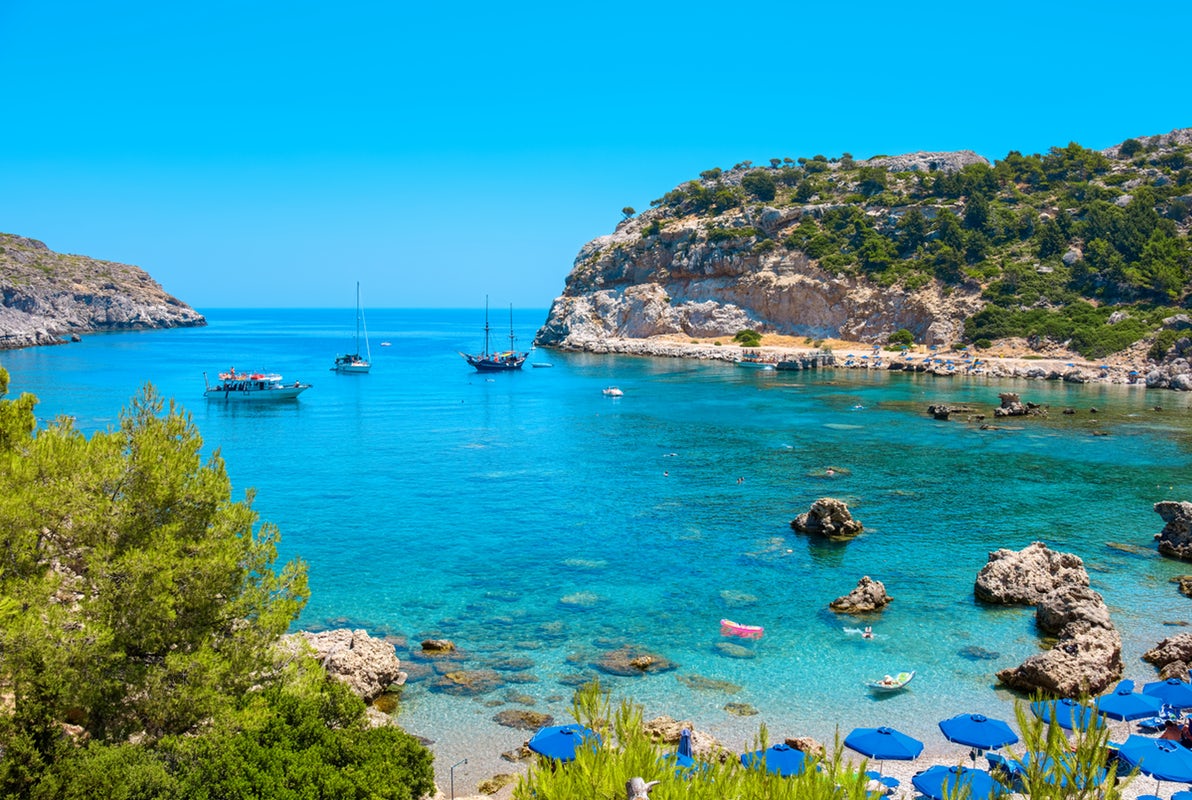 TSAMBIKA BEACH
Tsambika beach is long and broad with fine, golden sand and dozens of colourful little flags marking out the various eating establishments and beach sports centers.On Tsambika beach there are water sports, beach showers, sun loungers and umbrellas for hire, several taverns and snack bars; you can play beach volleyball.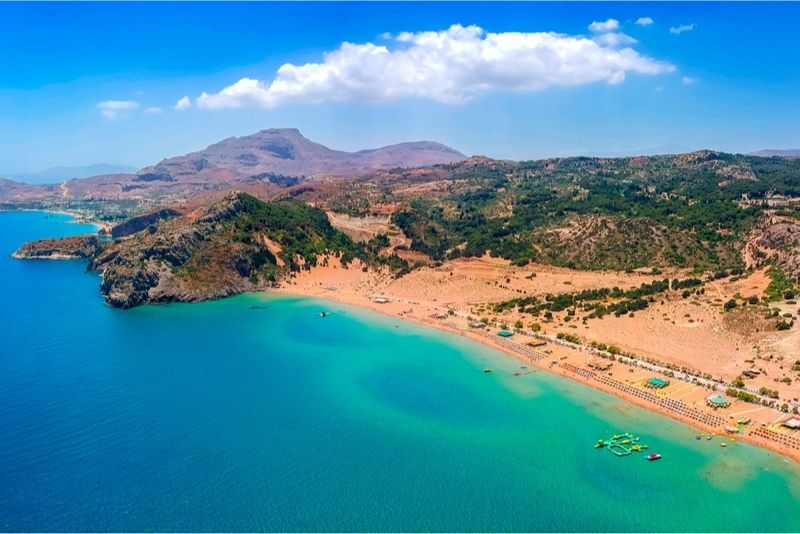 NUDE BEACH IN FALIRAKI
Mandomata nude beach is located on the southern point of Faliraki. You can reach there by bus from Rhodes, drive by car or motorcycle. The parking is available if you are not arriving late in the day. The mandomata taverna run by a Greek family is great. You can rent lounge chairs with umbrellas for a day. The southern end is primarily gay.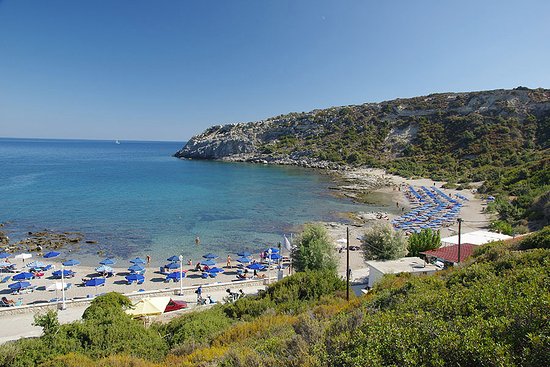 TSAMBIKA MOUNTAIN
The old monastery is located on top of a hill commonly known as Tsambika Mountain and i sits at 300 meters above sea level. From the top you will be presented with some beautiful views. The wonderful sea and coastal views are breathtaking and you can also see clearly the villages of Colombia, Archangelos and Tsambika Beach.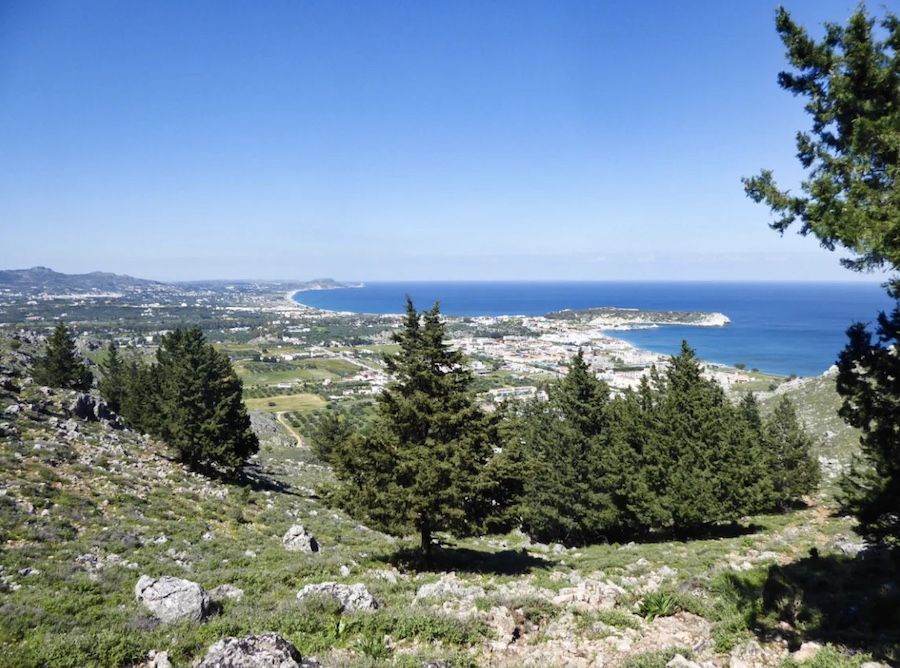 Acropolis of Rhodes
The Rhodes Acropolis dominated the western and highest part of the city. It was not fortified like most ancient acropolis. It consisted of a monumental zone with Sanctuaries, large temples, public buildings and underground cult places. The buildings were built on stepped terraces supported by strong retaining walls. It was "full of fields and groves", in the words of the 2nd c. AD orator Ailios Aristides. The style of the Hellenistic architecture on the Acropolis of Rhodes was perfectly conveyed by the combination of natural beauty and artificial transformations. The buildings on the Acropolis date to the Hellenistic and Late Hellenistic periods (3rd-2nd c. BC).